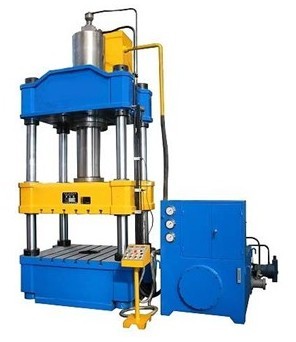 Add to Favorites
Share
Ash Bucket Hydraulic Press
Payment

Origin

China Mainland

Minimum Order

10

Packing

Pieces
Product Detail
Ash dump hydraulic machine, also known as single-sheet rapidly stretching hydraulic machines, normally used on the site is the kind of manual welding manual dump, production that is not durable, Xin and carefully developed a molding companies realized the ash dump ash dump hydraulic press manufacturing machinery and automation, can greatly improve the quality and quantity of production.

This machine adopts anti-stretching technology j cushion can be mounted on a Workbench or work stations. We used in the conversion of electromechanical transmission system through a series of circuits operation and use in the course of electric motor, variable speed, reverse and brake change factors and production machinery to control the motor.

Adopting plug-in valve hydraulic system electrical system adopts PLC automatic control for J j move the running part of the semi-automatic function j, pressure and velocity in a certain range of the trip are independently adjustable to meet needs of metal parts j according to needs of users playing device, sliding table, punching device, grating safety protection device, user interface and so on. Ash dump hydraulic press is dedicated to stretching and winding, molding process of metal plate, blanking, Xiao Zhi, pressing, punching.



3
YRS
HIL heavy technology limited
China
Favorites