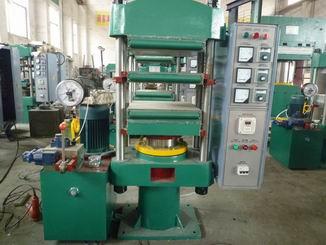 Add to Favorites
Share
Rubber Seal Joint
Payment

Origin

China Mainland

Minimum Order

10

Packing

Pieces
Product Detail
Rubber seal joint machine mainly used in vulcanization of rubber tracks and flat belts, structural types for jaw box structure consists of a main engine, hydraulic system, electrical control system has three major components. Shape nice, good stability, easy operation and so on.

Template repeating up and down positioning, high accuracy. Machine is controlled by PLC programmable logic controller. Hot-plate heating the Silicon controlled rectifier to control, adjustable separately; independent sets of electric control box and pumping stations; control systems are located, "automatic" and "debug" both models.

Automatic mode: the air frequency, mode-locked time (arbitrary adjustable), auto-fill feature. Debug mode: move debugging features, easy to mould installation and debugging, sport sequential cascading protection.



3
YRS
HIL heavy technology limited
China
Favorites